Other Services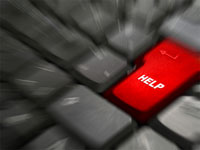 Computer Consulting
Giraphics has many years of experience with the Apple MacIntosh platform. Over the past years, we were an authorized value-added reseller for Apple. Although we no longer retain Apple's authorization, we remain well educated in their use and repair. We specialize in one-on-one training and can come to your location (Tyler and immediate East Texas area) ... no need to ever feel inadequate or embarrassed. We'll get you up and running to whatever speed you need.
Computer and Software Sales
Giraphics has been a reseller to the prepress and graphics industry since the early 90's. We are authorized to sell many well known products and software. Some of the companies we represent include HP, Viewsonic, Sony, Samsung, OKI, Lexmark, LaCie, Epson, Microsoft, Adobe as well as many other companies. We are a HUB certified vendor and can offer great prices to governmental, non-profits, and educational entities. We look forward to allowing us to bid on your next purchase.